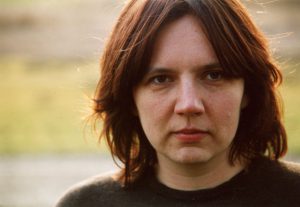 Born 1970 in Neuburg (Donau). Early exhibitions in Germany, e.g. Berlin, Duisburg, Ingolstadt. Main focus of the early drawings and paintings are situations in human relationships – erotic themes, touch, conflict – dealt with in an expressive way.
Since the admission for the academy of Fine Arts in Munich was not given in 1990, a phase of intensive autodidatic occupation with fine arts began. In addition to working as an artist, Pohl graduated with a Master degree in Psychology from the University of Eichstaett, Bavaria, in 1998 (Diplompsychologie summa cum laude), followed by a professional training for systemic therapy. After working with several artists such as Gudrun Pfrogner, Wolfgang Ellenrieder, Christoph Kern, in the 1990s Pohl met Tadeusz M. Siara from Katowice, Poland, who influenced and shaped her further artistic development by teaching her the techniques of etching on copper plates – which was the start of a long still enduring passion.
While working in both fields, combining elements of psychological therapy with methods of art, Susanne Pohl deepened the techniques of etching in her meetings with Siara. At the same time inspired by creative projects with children, she developed a potato print technique as an artistic method which forms a separate chapter in her work. Since 2004 realistic structures in her print work emerge more and more such as Venetian windows or mechanical details, but are soon followed by a focus on landscapes. Concentrating on sceneries away from the main stages of everyday-life, the etchings display a timeless perspective of existence and archetypal meaning of individual relevance.
Numerous art exhibitions, also participation in group art exhibitions, working with galleries in Germany and Austria.
Susanne Pohl lives and works in Neuburg (Donau).